Active Insights
Market insights
Reports | Various |
Jul. 27, 2022
2022 Mid-Year Review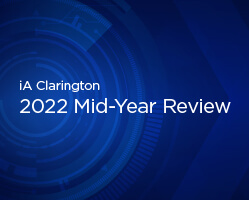 Find out how our portfolio managers are positioning their funds for today's high-inflation, rising-rate environment.
Videos | iA Investment Management |
Jul. 7, 2022
Navigating Inflationary Times with Dividend Stocks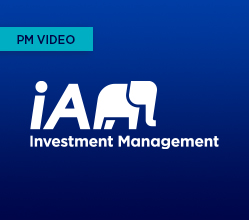 Portfolio manager Donny Moss explains the importance of dividend stocks during periods of high inflation.
Video transcript
Reports | Various |
Dec. 16, 2021
2022 Market Outlook
It was a great year for the markets, but as we approach 2022, uncertainties around inflation, central bank policy, supply chains and the impact of new variants of COVID-19 present investors with a complex and unfamiliar path ahead. Read our 2022 Market Outlook for perspective and insight on the year ahead from our portfolio managers and sub-advisors.