Jeff Sujitno
HBA, CPA, CIM
Vice-President, Investments
IA Clarington Investments Inc.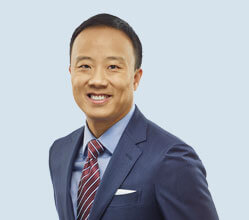 Jeff joined the iA Clarington investment management team as Portfolio Manager and Vice President, Investments, in 2013. Jeff specializes in fixed income and corporate credit, with a focus on corporate bonds, senior secured floating rate loans and high yield bonds.
Prior to joining iA Clarington, Jeff was lead portfolio manager for the fixed income and credit mandates of a boutique Canadian investment firm, where he created the firm's senior loan business. In the past, Jeff was responsible for institutional funds, investing in mezzanine loans and private equity on behalf of some of Canada's largest pension plans.
Jeff has more than 15 years of investment experience. He is a Chartered Investment Manager and Chartered Professional Accountant. He also holds an HBA from Ivey Business School, Western University.
Jeff Sujitno Investor Brochure
Funds managed
IA Clarington Core Plus Bond Fund
IA Clarington Floating Rate Income Fund
IA Clarington Tactical Bond Fund
IA Clarington Tactical Bond Class
IA Clarington U.S. Dollar Floating Rate Income Fund
In the news
Apollo tries to see just how much loan investors will bend
Bloomberg News, December 9, 2016
Read more

"Investors don't like negative surprises in their fixed income exposure. As a result, I construct portfolios with a focus on downside protection first and foremost. I have built a long term track record and trust based on this simple philosophy."
Jeff's philosophy
Jeff's goal is to generate consistent income streams with less exposure to economic and market conditions. Jeff is recognized for his skilled analysis of floating rate loans and credit risk. He applies his insight to capture attractive income streams while aiming to minimize risk. His approach is to look for companies with a long history of generating sustainable and predictable cash flow, assess the strength of credit agreements and contracts and not only focus on price and yield, and construct a portfolio of high-conviction names.