Donny Moss
CFA
Portfolio Manager
Industrial Alliance Investment Management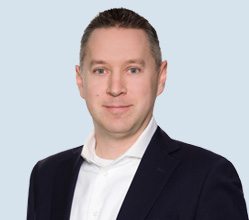 Donny joined Industrial Alliance in 2008 as an Equity Research Analyst for the IA Clarington Canadian Dividend and Dividend Growth Funds. Since November 2010, Donny has been managing a large cap Canadian high dividend fund and mid cap Canadian dividend fund for internal mandates at Industrial Alliance Investment Management Inc. He is currently portfolio manager on the IA Clarington Dividend Growth Class and IA Clarington Canadian Dividend Fund.
Previous to Industrial Alliance, Donny spent five years at Manulife, the final three of those years in the investment division (market risk management department). Donny has more than 10 years of investment industry experience.
Donny received the CFA charter in 2006 and graduated from Dalhousie University with a Bachelor of Commerce in 2001.
Funds managed
"My goal is to offer investors dividend income and potential for capital appreciation while minimizing downside risk."
Donny's philosophy
Donny seeks to identify companies that offer attractive dividends and potential for capital appreciation. His security selection process incorporates both top-down macroeconomic analysis and bottom-up, fundamental analysis. He aims to select quality businesses with excellent management and strong balance sheets.