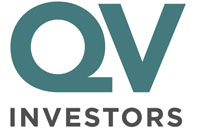 Clement joined QV Investors in 2011 and is Co-Portfolio Manager for IA Clarington Canadian Balanced Class, IA Clarington Canadian Balanced Fund and IA Clarington Canadian Balanced GIF. Prior to QV, Clement worked at an aerospace manufacturing firm and an independent investment dealer, both based in Vancouver. He holds a Bachelor of Engineering from Carleton University and a Masters in Business Administration from the Sauder School of Business at the University of British Columbia. Clement is a CFA charterholder and a member of the CFA Society Calgary.
Clement's philosophy
Clement's goal is to build portfolios that exhibit measurably better value, growth, dividend and credit characteristics than the benchmark while maintaining broad industry diversification and a focus on risk management.
---
Market insights
Le point sur les marchés