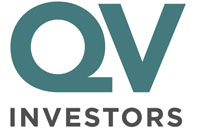 Darren joined QV Investors in 2006. Darren is responsible for the analysis of larger Canadian companies and co-portfolio management of the IA Clarington Canadian Balanced Fund.
He serves as the Director of the firm and in October 2011, he assumed the role of Vice President of QV Investors.
Prior to joining QV Investors, Darren was a Trader and Analyst with Alberta Investment Management Corporation and was an Associate with Canada Trust Private Investment Counsel in Edmonton. He has served as the President of his chapter of Toastmasters International. Darren holds a Bachelor of Commerce degree in finance from the University of Alberta and he is a CFA charterholder.
Darren's philosophy
Darren's goal is to build portfolios that exhibit measurably better value, growth, dividend and credit characteristics than the benchmark while maintaining broad industry diversification and a focus on risk management.
---
Market insights
Le point sur les marchés