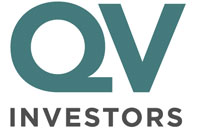 Darren Dansereau
CFA
Vice-President and Portfolio Manager
QV Investors Inc.
Darren joined QV Investors in 2006. Darren is responsible for the analysis of larger Canadian companies and co-portfolio management of the IA Clarington Canadian Balanced Fund.
He serves as the Director of the firm and in October 2011, he assumed the role of Vice President of QV Investors.
Prior to joining QV Investors, Darren was a Trader and Analyst with Alberta Investment Management Corporation and was an Associate with Canada Trust Private Investment Counsel in Edmonton. He has served as the President of his chapter of Toastmasters International. Darren holds a Bachelor of Commerce degree in finance from the University of Alberta and he is a CFA charterholder.
Funds managed
"Our investment objective is to manage risk first and generate acceptable returns second. But this view of investment doesn't work with the passive philosophy, because you get the return and associated risk of the underlying index, no better and no worse."