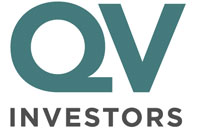 Wendy Booker-Urban
BA
Senior Vice-President
QV Investors Inc.
Wendy is a co-founder of QV Investors and is the Senior Vice President and Chief Operating Officer. She is responsible for the co-portfolio management of the IA Clarington Canadian Balanced Fund. Wendy serves as a Director of the firm. Prior to her role at QV, she worked abroad at Lloyds Bank in London and subsequently joined G.E. Sanders Investment Management in Toronto before locating to Calgary to work for Mawer Investment Management. Wendy holds a BA in Economics from the University of Manitoba. Wendy has passed the Level 1 exam of the CFA Program, and is a member of the CFA Society Calgary.
Wendy is a member of the Calgary Estate Planning Council, and currently serves on the Board as President.
Funds managed
"My goal is to provide investors with capital appreciation and income growth with less volatility than the market."
Wendy's philosophy
Wendy's goal is to build portfolios that exhibit measurably better value, growth, dividend and credit characteristics than the benchmark while maintaining broad industry diversification and a focus on risk management.