Our leadership
Guiding iA Clarington is a team of industry veterans who bring proven depth of expertise, insight and enthusiasm.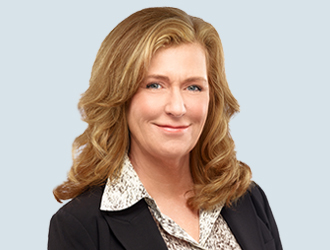 Catherine Milum

President & Chief Executive Officer
A highly respected industry leader with three decades of experience, Catherine joined iA Clarington as President and CEO in September 2023.
Catherine previously spent over 20 years at Manulife in progressively senior leadership roles, including Head of Wealth Sales and Head of Retail Distribution. Her broad and deep experience also includes leadership roles in marketing, client service and advisor training.
Catherine has won numerous awards throughout her distinguished career, both for sales performance and outstanding leadership, and was named one of Canada's Most Powerful Women by the Women's Executive Network.
---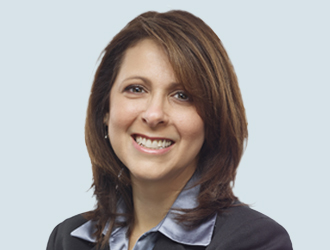 Nancy Cappadocia
, CPA, CA
Vice-President, Finance & Chief Financial Officer
Nancy joined iA Clarington in 2008 and has over 20 years of investment industry experience. Prior to joining iA Clarington, Nancy held progressively senior roles, including Chief Financial Officer and Vice-President of Finance, at Altamira Investment Services.
After graduating from the University of Toronto with a Bachelor of Commerce, Nancy joined Deloitte & Touche and earned her CA designation. She is a member of the Chartered Professional Accountants of Canada.
---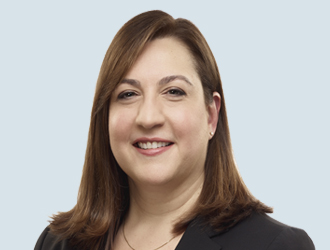 Dolores Di Felice
, LLB
Vice-President, Chief Legal Counsel
Dolores joined iA Clarington in 2013 and has over 25 years of experience in corporate and securities law, focusing on capital markets and the investment management industry. She was previously a partner at Borden Ladner Gervais LLP, one of Canada's premier law firms, having joined the firm in 1994. Dolores earned a BA and LLB from the University of Toronto, and was called to the Bar of Ontario in 1994. She is a member of the Law Society of Ontario and the Canadian Bar Association.
---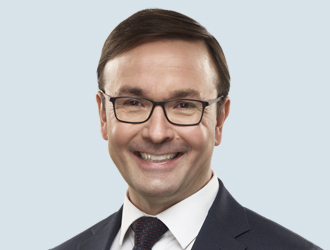 Joel Eady

Vice-President & Chief Compliance Officer
Joel is a seasoned investment industry compliance professional with over 20 years of experience. As Chief Compliance Officer, he is responsible for all aspects of compliance for iA Clarington's investment fund manager, portfolio manager and exempt market dealer registrations. Joel is also iA Clarington's Chief Anti-Money Laundering Officer, Chief Privacy Officer and Complaints Officer.
Joel has been part of the iA Clarington compliance group since 2006. He joined the team as Manager, Product Compliance and would go on to serve as Assistant Vice-President, Compliance, for 10 years. Prior to joining iA Clarington, Joel spent five years at State Street Bank and Trust, holding progressively senior roles in fund administration and investment compliance.
Joel is a graduate of the Business Administration & Accounting program at George Brown College.
---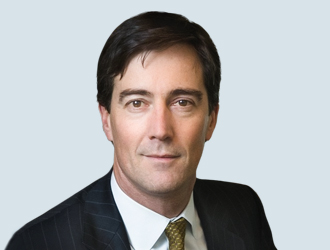 Kevin Hurlburt

Senior Vice-President & Head of Business Development
Kevin joined iA Clarington in 2023, bringing almost three decades of investment industry experience. Previously, he spent 10 years as Executive Vice-President, Products and Services at Investment Planning Counsel Inc., and 17 years in a variety of progressively senior roles at Mackenzie Investments.
Kevin holds a B.A. (Hons.) in Economics from Queen's University and an MBA from the University of Toronto's Rotman School of Management.
---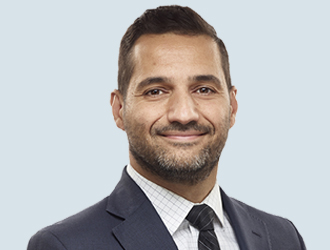 Kos Lazaridis, CFA

Senior Vice-President, Chief Product Officer & Head of Strategy
Kos joined iA Wealth to lead Product Strategy in early 2020, bringing over 20 years of experience in the fund industry. He was appointed to his current role at iA Clarington in April 2021, and is focused on ensuring a competitive product shelf, developing short- and long-term corporate strategies and overseeing key initiatives at the firm.
Kos previously led investment product teams and strategic initiatives for a number of leading Canadian investment management companies, including Mackenzie Investments and Fidelity Investments.
Kos is a CFA charterholder and a member of the Toronto Society of Financial Analysts. He graduated from York University's Schulich School of Business with a Bachelor of Business Administration degree (honours), majoring in finance.
---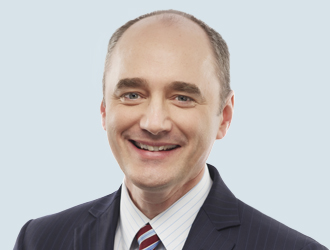 Rob Martin

Vice-President, Marketing & Communications
Rob joined iA Clarington in 2015, bringing 20 years of domestic and international experience in financial services marketing and product management. He previously held senior positions at Mackenzie Investments, overseeing product management, marketing, brand and advertising. Prior to that, he spent over 10 years at Fidelity Investments in a variety of senior marketing roles, including Head of Investment Marketing for Fidelity Asia (Tokyo) and Head of Marketing for Fidelity International (Hong Kong).
Rob holds a BA from Western University and an Honours Bachelor of Commerce from the University of Windsor.
---