Our leadership
Guiding iA Clarington is a team of industry veterans who bring proven depth of expertise, insight and enthusiasm.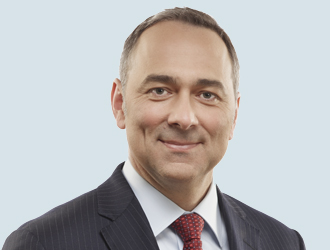 Carl Mustos
, MBA
Executive Vice-President, iA Wealth
Carl has over 25 years of investment industry experience and was appointed Executive Vice-President of iA Wealth in October 2017. A division of iA Financial Group – one of Canada's oldest and largest financial services companies – iA Wealth is a leader in creating and preserving wealth for individuals, families and business owners.
Carl joined the iA family of companies in 2007 as Senior Vice-President & National Sales Manager at iA Clarington Investments. In 2015, he was appointed President, a position he held until 2019. Prior to joining iA, Carl held senior roles at a number of investment industry firms.
Carl holds an MBA in International Business from McMaster University and completed a post-graduate fellowship in international studies at the Boeki Kenshu Centre at Shizuoka University in Fujinomiya, Japan.
---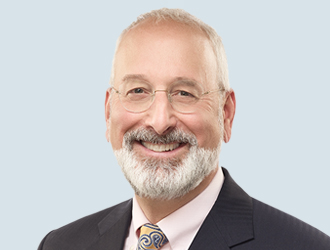 Andrew Dalglish
, CPA, CA
Chief Executive Officer
A highly respected veteran of the financial services industry, Andrew brings over 20 years of leadership experience to iA Clarington. He previously served as CEO of MRS Securities Services and MRS Inc., Chair of Winfund Software Corporation, Executive Vice-President and Chief Operating Officer of Mackenzie Financial Corporation, and has held various other roles.
Andrew brings extensive experience and a unique perspective to iA Clarington, having spent a decade at Deloitte & Touche, and serving as a past director at the Federation of Mutual Fund Dealers, IPC Investment Corporation, FundSERV Inc. (including a term as board Chair) and MFDA Investor Protection Corporation. Andrew graduated with an Honours Bachelor of Commerce from Queen's University.
---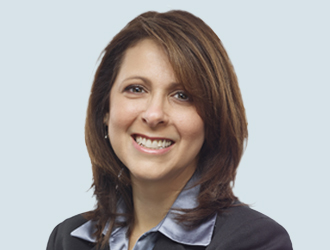 Nancy Cappadocia
, CPA, CA
Vice-President, Finance & Chief Financial Officer
Nancy joined iA Clarington in 2008 and has over 20 years of investment industry experience. Prior to joining iA Clarington, Nancy held progressively senior roles, including Chief Financial Officer and Vice-President of Finance, at Altamira Investment Services.
After graduating from the University of Toronto with a Bachelor of Commerce, Nancy joined Deloitte & Touche and earned her CA designation. She is a member of the Chartered Professional Accountants of Canada.
---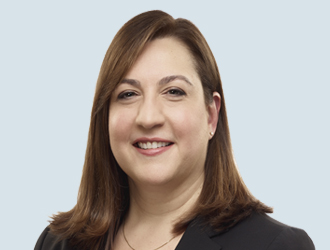 Dolores Di Felice
, LLB
Vice-President, Chief Legal Counsel & Chief Compliance Officer
Dolores joined iA Clarington in 2013 and has over 25 years of experience in corporate and securities law, focusing on capital markets and the investment management industry. She was previously a partner at Borden Ladner Gervais LLP, one of Canada's premier law firms, having joined the firm in 1994. Dolores earned a BA and LLB from the University of Toronto, and was called to the Bar of Ontario in 1994. She is a member of the Law Society of Ontario and the Canadian Bar Association.
---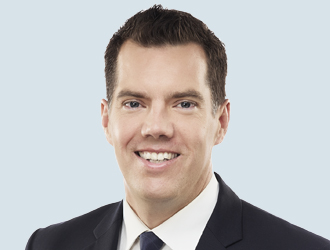 Adam Elliott

Senior Vice-President & National Sales Manager
Adam joined iA Clarington in 2018 and has almost 20 years of mutual fund sales experience. He previously spent 18 years at Dynamic Funds, holding a variety of senior roles that included Regional Sales Manager for Ontario and Senior Executive, Business Development.
Adam earned an Honours BA in History and Political Science from McGill University and is working towards his Chartered Investment Manager (CIM) designation.
---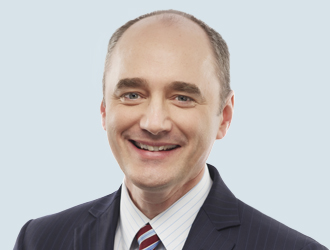 Rob Martin

Vice-President, Product Management & Marketing
Rob joined iA Clarington in 2015, bringing 20 years of domestic and international experience in financial services marketing and product management. He previously held senior positions at Mackenzie Investments, overseeing product management, marketing, brand and advertising. Prior to that, he spent over 10 years at Fidelity Investments in a variety of senior marketing roles, including Head of Investment Marketing for Fidelity Asia (Tokyo) and Head of Marketing for Fidelity International (Hong Kong).
Rob holds a BA from Western University and an Honours Bachelor of Commerce from the University of Windsor.
---