Lee Rosenbaum
MBA
Vice-President, Portfolio Manager
Loomis, Sayles & Company, L.P.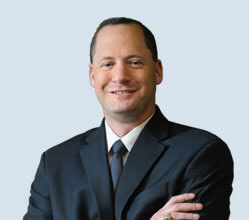 Lee Rosenbaum is a Vice-President of Loomis Sayles and Co-Portfolio Manager for IA Clarington Loomis Global Allocation Fund and IA Clarington Loomis Global Equity Opportunities Fund. He joined Loomis Sayles in 2008 as a Senior Global Equity Analyst for the firm's Central Research Group, covering the industrials, materials and financial services sectors. Lee later joined the Global Equity Team as a dedicated product analyst. He was promoted to Portfolio Manager in 2013. Previously, he covered the financial services sector for Putnam Investments. Lee earned a BS with honors in civil engineering from the United States Coast Guard Academy, and an MBA from the Sloan School of Management at the Massachusetts Institute of Technology. Prior to his graduate studies, he served in the United States Coast Guard, achieving the rank of lieutenant.
"We leverage our deep global research platform with bottom-up security specific research to unearth compelling values and hidden gems that might otherwise be overlooked."
Lee's philosophy
Lee uses a bottom-up asset allocation process to invest across multiple asset classes, sectors, regions, countries and currencies. His goal is to build a concentrated, high-conviction portfolio that generates strong total returns over the long-term while managing exposure to potential downside risk.