Jeffrey Adams
CFA, CIM, RIS
Director & Portfolio Manager
Vancity Investment Management Ltd.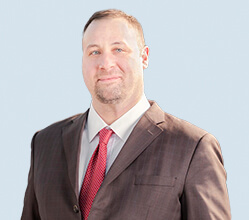 Jeffrey joined Vancity Investment Management in October 2019, bringing over 15 years of experience in financial services. He has overall management responsibilities for the firm and is a member of the Investment Committee.
Previously, Jeffrey was a Director and Portfolio Manager at OceanRock Investments. He holds a BA in Economics from the University of Calgary as well as the Chartered Financial Analyst (CFA), Chartered Investment Manager (CIM) and Responsible Investment Specialist (RIS) designations.
"We believe that combining fundamental financial analysis with environmental, social and governance (ESG) screening enables us to identify and mitigate risks that conventional approaches to investing are less likely to discern."
Jeffrey's philosophy
Our goal is to help Canadians achieve their investment objectives in a way that aligns with their commitment to progressive values. We believe that ESG factors should be an integral part of the security selection process – not an afterthought.
---
Socially Responsible Investing