Brian P. Kennedy
MBA
Vice-President & Portfolio Manager
Loomis, Sayles & Company, L.P.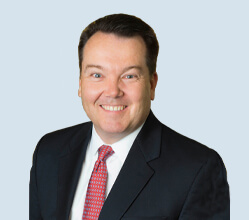 Brian started his investment industry career in 1990 as a senior fund accountant at the Boston Company. He joined Loomis Sayles in 1994 as a securitized and government bond trader, and transitioned to the high-yield trading desk in 2001, where he initiated Loomis Sayles' trading of bank loans, while also trading high yield, convertibles, derivatives and equities. Brian joined the Loomis Sayles full discretion investment team as product manager in 2009. In 2013, he was promoted to co-portfolio manager of investment grade bond products and in 2016 he was promoted to co-portfolio manager of the multisector suite of products. Brian earned a BS from Providence College and an MBA from Babson College.
"Our value-driven, opportunistic approach seeks to drive returns through a combination of current income and capital appreciation. We have a long-term investment horizon and look across the full spectrum of fixed-income securities to make allocations that provide value and diversification."
Brian's philosophy
Brian uses a research-driven, bottom-up process to invest across multiple asset classes, sectors, regions, countries and currencies. His goal is to build a high-conviction portfolio that generates strong total returns over the long-term while managing exposure to potential downside risk.