David W. Rolley
CFA
Vice-President, Portfolio Manager
Loomis, Sayles & Company L.P.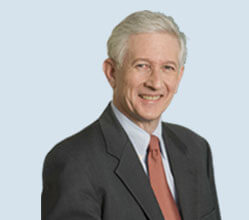 David Rolley is a vice president, portfolio manager and co-team leader of the global fixed income group and emerging market debt group at Loomis, Sayles & Company. With 34 years of investment industry experience, David co-manages the Loomis Sayles Global Bond, International Bond, Emerging Markets Opportunities and Global Equity and Income funds in addition to a suite of products outside the US, and multiple emerging market and global bond portfolios including the IA Clarington Global Tactical Income Fund. David also heads the yield curve sector team for the firm. Prior to joining Loomis Sayles in 1994, he was a principal and director of international capital market research at DRI/McGraw-Hill. His responsibilities included international interest rate and currency forecasting, and risk management consulting. David was also corporate vice president and senior US economist for the institutional equity group at Drexel Burnham Lambert, and chief financial economist at Chase Econometrics. David earned a BA from Occidental College and studied post-graduate economics at the University of Pennsylvania. He is a past president of the Boston Association of Business Economists.
Funds managed
"We leverage our deep global research platform with bottom-up security specific research to unearth compelling values and hidden gems that might otherwise be overlooked."
David's philosophy
David uses a bottom-up asset allocation process to invest across multiple asset classes, sectors, regions, countries and currencies. His goal is to build a concentrated, high-conviction portfolio that generates strong total returns over the long-term while managing exposure to potential downside risk.