Eileen N. Riley
CFA
Vice-President, Co-Portfolio Manager
Loomis, Sayles & Company L.P.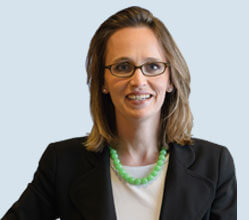 Eileen Riley is a vice president of Loomis, Sayles & Company and co-portfolio manager for the Loomis Sayles global equity strategy and the Loomis Sayles Global Equity and Income Fund, as well as co-manager for the IA Clarington Global Tactical Income Fund. Eileen began her investment industry career at Loomis Sayles in 1998 as a member of the international equity team. After pursuing her MBA, she returned to Loomis Sayles as a senior global equity analyst covering the consumer and technology services sectors for the firm's central research group. Eileen later joined the global equity team as a dedicated product analyst. She was promoted to co-portfolio manager in 2013. Prior to joining Loomis Sayles, Eileen was a Fulbright student grant recipient in Germany. She earned a BA with honors from Amherst College and an MBA from the Harvard Business School. Eileen is a member of the Boston Security Analysts Society.
Funds managed
"We leverage our deep global research platform with bottom-up security specific research to unearth compelling values and hidden gems that might otherwise be overlooked."
Eileen's philosophy
Eileen uses a bottom-up asset allocation process to invest across multiple asset classes, sectors, regions, countries and currencies. Her goal is to build a concentrated, high-conviction portfolio that generates strong total returns over the long-term while managing exposure to potential downside risk.