Wes Dearborn
CFA
Portfolio Manager, Fixed Income
Vancity Investment Management Ltd.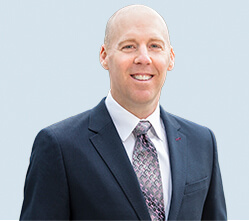 Wes joined Vancity Investment Management in December 2019 and is a member of the Investment Committee. He previously spent 10 years at Guardian Capital, where he focused on core fixed-income, short-duration and money market funds, as well as FX trading and hedging strategies.
Wes holds a Bachelor of Business Administration (Finance) degree from Brock University and is a CFA charterholder.
"The cornerstone of our approach is a collaborative, team-based process that seamlessly integrates fundamental financial analysis with rigorous environmental, social and governance (ESG) screening."
Wes' philosophy
Our goal is to help Canadians achieve their investment objectives in a way that aligns with their commitment to progressive values. We believe that ESG factors should be an integral part of the security selection process – not an afterthought.
---
Socially Responsible Investing