Charan Sanghera
CFA
Senior Associate Portfolio Manager, Equities
Vancity Investment Management Ltd.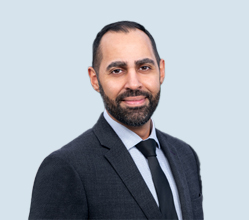 Charan has over 10 years of experience in the financial services industry. Prior to joining VCIM, he was Senior Associate Portfolio Manager at the British Columbia Investment Management Corporation (BCI), where he worked on a U.S. small-cap fund. Prior to BCI, Charan worked at RBC Capital Markets in equity research, focusing on Canadian diversified financials and North American forest products. He has also worked as an investment and retirement planner at RBC Wealth Management.
Charan is a CFA charterholder and holds a Bachelor of Business Administration degree from Simon Fraser University with a dual concentration in finance and marketing.
"We believe that combining fundamental financial analysis with environmental, social and governance (ESG) screening enables us to identify and mitigate risks that conventional approaches to investing are less likely to discern."
Charan's philosophy
Our goal is to help Canadians achieve their investment objectives in a way that aligns with their commitment to progressive values. We believe that ESG factors should be an integral part of the security selection process – not an afterthought.
---