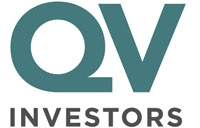 QV Investors is an independent Canadian asset management firm centered on disciplined value investing.
The QV team invests in high-quality, well-managed businesses with strong balance sheets and durable competitive advantages. This commitment to quality, combined with the team's unwavering focus on robust risk management, results in high-conviction portfolios of attractively valued securities with excellent potential for strong risk-adjusted returns in all market and economic environments.
QV is wholly owned by employees and each member of the team holds significant personal investments in QV funds, ensuring complete alignment with the interests and goals of investors.