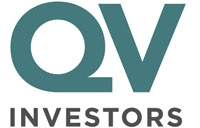 QV Investors is an independent Canadian investment manager committed to providing excellence in security selection, portfolio management and client communication. Founded in 1996, QV stands for "Quality" and "Value." These characteristics resonate through their firm's culture and investment principles from the analysis of their investments to the competitive fees that they offer to our clients.
QV Investors' mission is to provide excellence in investment management by constructing portfolios that grow income and capital while minimizing the risk of loss. Their policies and risk management audits drive idea generation and continuous improvement in the growth, valuation and credit characteristics of their clients' portfolios.
QV's team is invested in their own products; therefore, they are highly motivated and committed to delivering quality and performance.