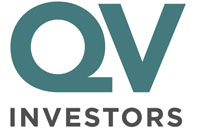 Joe joined QV Investors in 2000 and is the firm's President and Chief Executive Officer. He chairs the Investment Committee on behalf of QV and is a portfolio manager for IA Clarington Canadian Small Cap Fund, IA Clarington Global Equity Fund, IA Clarington U.S. Equity Currency Neutral Fund, and IA Clarington U.S. Equity Class. Joe also serves as a Director of QV Investors.
Prior to assuming his role at QV, he was a Securities Analyst and Trader at a Calgary based investment management firm.
Joe is a CFA charterholder and has a Bachelor of Arts degree in Economics from the University of Calgary. He is also a member of the Calgary CFA Society.
Joe's philosophy
Joe's goal is to build high-conviction portfolios that exhibit measurably better value, growth, dividend and credit characteristics than the benchmark while maintaining broad industry diversification and a focus on risk management.