Jeff Sujitno
HBA, CPA, CIM
Portfolio Manager
Wellington Square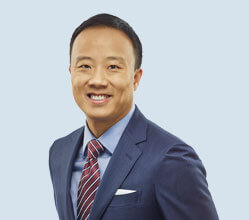 Jeff has nearly two decades of investment management experience and is the founder of Wellington Square1. He specializes in fixed income and credit, with a focus on senior loans, high-yield bonds and investment grade corporate bonds.
Prior to Wellington Square, Jeff was Senior Vice-President, Investments and Portfolio Manager at iA Clarington. He was previously lead portfolio manager for the fixed-income and credit mandates of a boutique Canadian investment firm, where he created the firm's senior loan business. He has also managed institutional funds, investing in mezzanine loans and private equity on behalf of some of Canada's largest pension plans.
Jeff is a Chartered Investment Manager and Chartered Professional Accountant. He holds an HBA from the Richard Ivey School of Business at the University of Western Ontario.
"Investors don't like negative surprises in their fixed-income holdings. That's why we construct portfolios that focus first and foremost on downside protection and volatility minimization. We have built a long-term track record – and trust – based on this simple philosophy."
Jeff's philosophy
Jeff is committed to minimizing risk in client portfolios while also aiming to deliver attractive long-term returns. He believes in generating alpha by avoiding major drawdowns, and builds diversified portfolios using a proven, repeatable investment process.