Alexandre Morin
CFA
Senior Director, Portfolio Manager, Fixed Income
Industrial Alliance Investment Management Inc.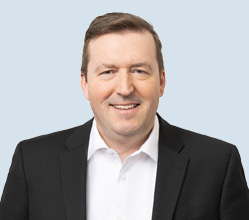 Alexandre joined Industrial Alliance Investment Management in 2015. He specializes in fixed-income securities and money market instruments, and has over 20 years of investment experience. Prior to joining Industrial Alliance, Alexandre worked as a fixed-income portfolio manager with SSQ Insurance. Prior to that, he held positions at Montréal Police Pension Fund, RBC Capital Markets Inc., Desjardins Securities Inc. and Tassé and Associates, Limited.
Alexandre graduated from Laval University with a Bachelor's degree in Business Administration is a CFA charterholder.
"My goal is to offer investors reliable income streams while focusing on preservation of invested capital."
Alexandre's philosophy
Alexandre aims to provide investors with the safety and income they need from their core fixed-income holdings. He actively manages interest rate and inflation risk to help protect investors' purchasing power and uses a rigorous security selection process to optimize the sector and yield curve positioning of his funds.