Kelly Hirsch
CFA
Head of ESG
Vancity Investment Management Ltd.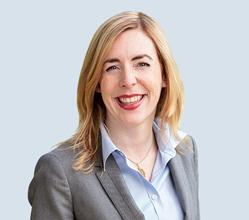 Kelly joined Vancity Investment Management in July 2016 and has over 10 years of experience in the financial services industry. As Head of ESG, her focus is on ensuring the IA Clarington Inhance SRI Funds meet industry-leading environmental, social and governance (ESG) standards, which includes developing and executing a robust program of shareholder engagement as a component of portfolio risk management.
Kelly previously served as Senior ESG Analyst, with responsibility for assessing the policies and practices of publicly traded companies to determine eligibility for investment. She holds the CFA and Responsible Investment Specialist (RIS) designations, and earned a Bachelor of Environmental Science degree from the University of Guelph and a diploma in accounting from the University of British Columbia.
"Most of the companies we research and engage with want to create long-term value for their customers and shareholders. Seeing companies implement changes based on Vancity Investment Management's shareholder engagement is inspiring."
Kelly's philosophy
Our goal is to help Canadians achieve their investment objectives in a way that aligns with their commitment to progressive values. We believe that ESG factors should be an integral part of the security selection process – not an afterthought.
---
Socially Responsible Investing